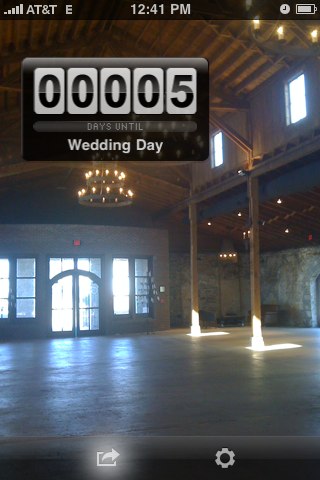 Hello Blogging Buddies!!
Wedding week is FINALLY upon us! After 10 months of blood, sweat & tears we will soon be able to see the fruits of our labor. Excited is an understatement!
The vendors we have selected over the engagement / planning process will surely be put to the test this Sunday. With our guest list topping out at 275 (about 75 - 100 more than we had originally expected) there will be lots of people looking for a great time. Quick note to future brides: don't listen to the 60% rule of attendance... We are pushing 92%!!
When I return from my magical Jamaican getaway, I will review each of the vendors. Future brides should get the good, the bad & the ugly of it all up front. Although I'm sure MY vendors are going to be the good!
Just for a quick note, here are the vendors that are help us make our day so special:
Catering - Ippolitos @ The Forum
Cake - Sugar Kneads
Photography - Platinum Bride
DJ - Complete Music
Venue - 550 Trackside
Guest Transportation - The Lawrenceville Trolley
Cannot wait to share this time with our friends & family!!
GREAT Times & God Bless,
Steph "Hunt to be"